Go Racing 'behind the wheel' w/ In-Car Video of Greg Shaffer (Owner of Mid Atlantic Motorwerkes, in his D-Modified Widebody 3 Series BMW!) In-Car video provided by Chase Cam Race Video Systems sold by Mid Atlantic Motorwerkes.
VIR April 18-20, 2008 BMW Friday Sprint Part 1
VIR BMW CCA Sprint Race 2nd Place in DM
What Our Clients Say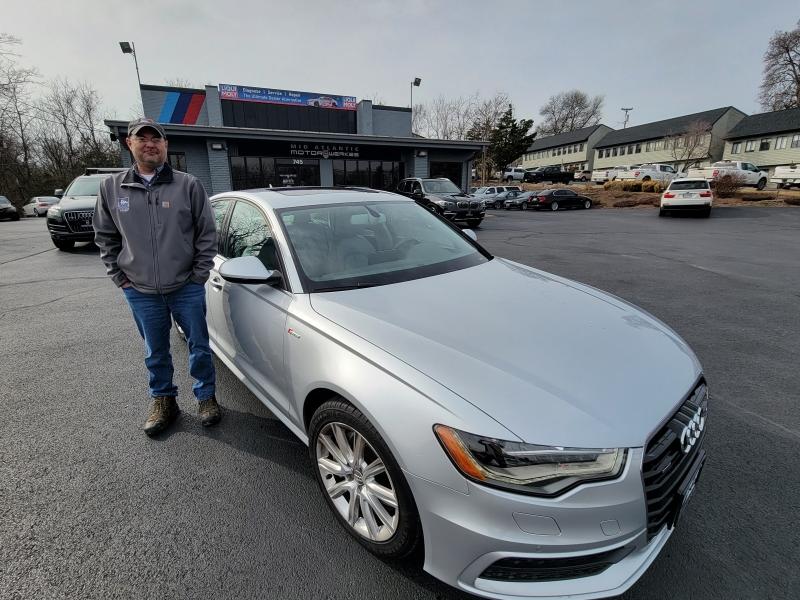 Finding a good car is always difficult. Finding one which is essentially perfect, at a reasonable price, with supply chains currently strained is borderline impossible. I had been looking for over a year, and had basically decided I'd need to squeeze yet a little more out of what was my high mileage daily driver, and wait out the car market.

Cue Greg from Mid Atlantic. I found a car on their website which intrigued me, called on Friday to inquire, and Greg answered the phone. He told me the background of the car, that he had personally purchased it from the original owner who was downsizing a personal fleet, and assured me it was in immaculate condition. I went the next day to see it. Greg couldn't have been more correct. The car literally looked as though it had just rolled off the assembly line. This is not the type of honesty and transparency one often sees in the automotive world, and it's also rare to see someone so plugged in to their inventory. During our conversation, it became clear Mid Atlantic has nearly encyclopedic knowledge of German cars, as Greg rattled off the top of his head the types of engines and transmissions they target and avoid in specific vehicles to ensure their customers wind up with the best car they possibly can. We agreed to terms on the car, and Greg also agreed to hold the car for a few days so I could line up financing.

I returned on Tuesday to pick up the vehicle, and Dallas had all paper work ready with all details in place. Dallas had told me the evening before (on a holiday!) they would have me in and out in 15 minutes, and he was good at his word. Fast, painless, no pushing for last minute add-ons...yet another few things one rarely experiences when purchasing a vehicle.

To say I was impressed is an understatement. To say I am ecstatic with my purchase is full honesty. Mid Atlantic has been in the Harrisonburg market for 20 years, but this is the first time I've had the pleasure of working with them. At this point, it seems a foregone conclusion it won't be the last. My wife and I will likely replace her car within the next few years, and I now know where my first stop will be.
— Brank Edwards