Go Racing 'behind the wheel' w/ In-Car Video of Greg Shaffer (Owner of Mid Atlantic Motorwerkes, in his D-Modified Widebody 3 Series BMW!) In-Car video provided by Chase Cam Race Video Systems sold by Mid Atlantic Motorwerkes.
BMW CCA Sprint Race CMP Feb 23rd 2008 part 3
BMW CCA Sprint Race CMP Feb 23rd 2008 part 3
What Our Clients Say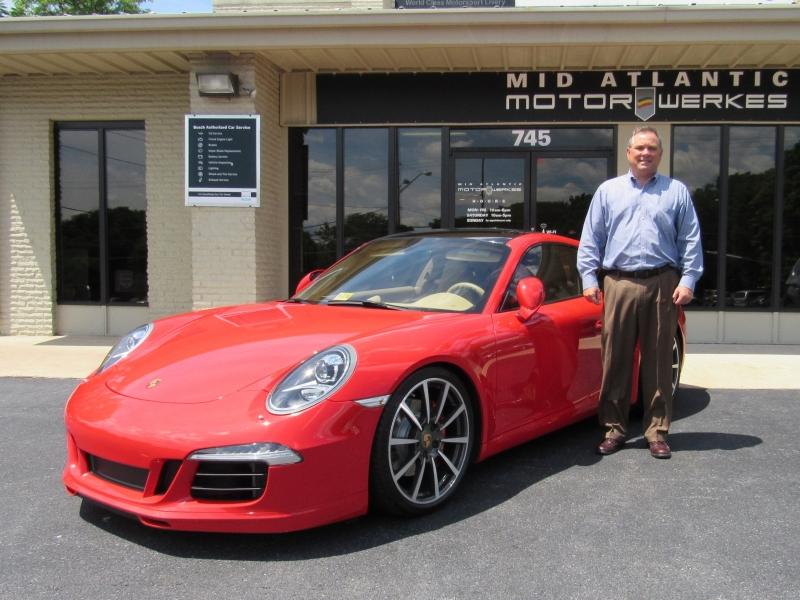 Like so many other folks in the Harrisonburg area my wife and I have always thought it best to travel to NOVA or Charlottesville when the time came to purchase and/or service import vehicles. Our thinking was the quantity would drive prices down and provide us with a greater selection. Luckily, for us, I decided to take my Porsche Panamera into Mid Atlantic Motorwerkes for an oil change this year. It's there where I had the opportunity to meet Jason, Greg and Dallas; 3 top notch professionals in the luxury / import car profession.
Since this first meeting, my wife and I have purchased a 2013 BMW X5 and a 2013 Porsche 911S from Greg and MAM. The buying experience far exceeded any car buying experiences we've had in the last 35+ years. The entire purchase lifecycle from the selection process to the paperwork to having requested service performed on the vehicles, prior to pick-up, was truly remarkable.
The knowledge provided to us from Greg, Jason and Dallas was first class. It is always comforting to know when making an automobile purchase, especially when purchasing a precision vehicle like a Porsche, you are dealing with individuals who have not only sold them but driven and serviced them for many years. More important is MAM provides "world class" customer service. When people are spending their good hard earned money it's always important the individuals involved take the time to explain and understand the wants and needs of the customer; MAM does that in all areas of the business. MAM also provides a fair price, honesty and a trustworthy feeling.
My wife and I honestly believe we have found a dealership, in the valley, which fits ALL of our needs going forward. We are customers of MAM now and will continue to build a personal and professional relationship with the MAM organization for many years to come!!
My wife and I highly recommend you visit Mid Atlantic Motorwerkes for your next import service and/or purchase!!!
Terence & Lisa McCormick
— Terence McCormick